about native people count california
Welcome to Native People Count California!
Native People Count California is the official California Complete Count – Census 2020 Tribal Media Outreach campaign.
Launched in January 2020 – the Native People Count CA campaign is a collaboration between Governor's Office of the Tribal Advisor, the California Complete Count – Census 2020 office, and Tribal Media Outreach Partners NUNA Consulting Group, LLC, California Indian Manpower Consortium, Inc. (CIMC), and the California Native Vote Project (CANVP).
Native People Count CA was created with the belief that 2020 Census is an integral piece to upholding the fiduciary responsibility by the United States federal government to Tribes and its delegated authority to state and local governments. 
Investment in Tribal Engagement
Critical to infrastructure, health care, justice, law enforcement, emergency services, nutrition, and education, the U.S. Census provides the baseline for appropriated funds over the next ten years for tribal governments across the country and right here in the State of California. Native People Count CA takes its responsibility seriously in its efforts to provide the best and most culturally relevant, tribal-specific materials, resources, and assistance to ensure a Complete Count for  California Tribes and the American Indian and Alaska Native peoples.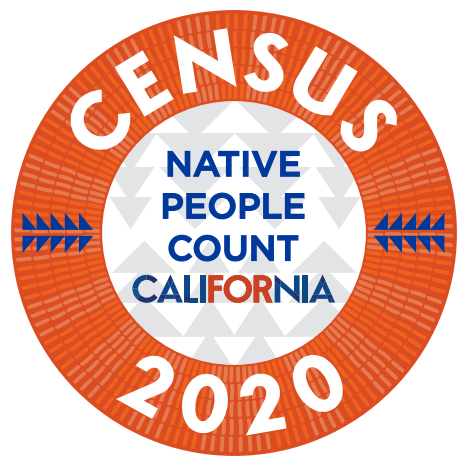 About the Logo /
Developed by Native graphic design house 4X Studio, the Native People Count California campaign worked to be inclusive of the diverse tribal communities in the State of California. The logo and branding of NPCCA was inspired by the diverse cultures and traditions by California's Tribal Nations. NPCCA looked to the revitalization of weaving tradition in California's Tribal Nations to help tell the story of the interconnected nature of Native people and the importance of that connection in the decennial Census.