Virtual youth Gathering
artists & Keynote speakers
Registration Deadline July 6 @ 5:00pm PDT!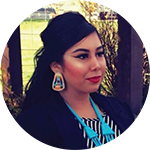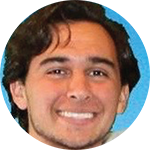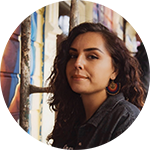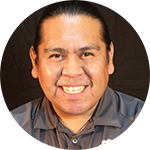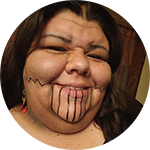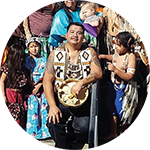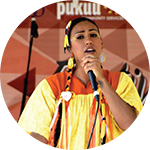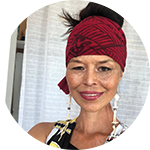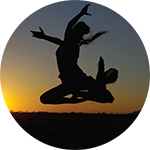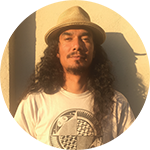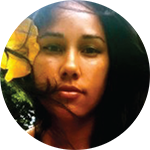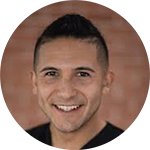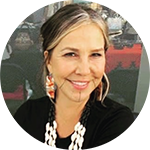 MyKel Johnson, Inwas'yoipikt'inmi, Nez Perce Tribe, and a direct descendant of Old Chief Joseph of the Wallowa Band is a graduate of Washington State University. As an activist, she works to build awareness about the Dakota Access Pipeline, cultural appropriation, and Missing and Murdered Indigenous Women and Girls.
Dante Martinez, Coast Miwok from the Federated Indians of Graton Rancheria, attends Santa Rosa Junior College. He is a passionate national youth facilitator having directly benefited from the leadership and team-building skills he learned while attending youth conferences around the country. Dante hopes to create opportunities for his peers and Native Youth through community engagement. 
Lucia Gonzalez Ippolito is a Chicana artist, teacher, and activist from the San Francisco Mission District. As a mixed-heritage child in a neighborhood that has been impacted by gentrification, Lucia has focused on cultural/political themes in her artwork as a muralist.
Sage Andrew Romero is Tovowahamatu Numu (Big Pine Paiute)/Tuah-Tahi (Taos Pueblo) based in Tovowahamatu. Utilizing multimedia, his company AkaMya focuses on Indigenous dance, song, culture, and identity through film, photography, and sound.
Rose Hammock is Pomo and Wailacki from the Round Valley Indian Reservation and Pomo from the Big Valley Rancheria Band of Pomo Indians. Her mother is from Mazatlan, Mexico, and Managua and Acoyapa, Nicaragua. She is a community educator, activist, and lecturer.
Joe Salinas was born and raised in Santa Rosa, California. He and his family are Kashia Band of Pomo Indians, from Stewarts Point Rancheria in Northern California. His Pomo name is White Eagle. Through lifestyle coaching, counseling, and support, Joe works with Native youth.
Jessa Calderon, Chumash and Tongva Nations, is a singer, songwriter, emcee (rapper), poet, and author. In 2019 Jessa joined the Dream Warriors, sharing, music, culture, stories, poetry, seminars, workshops, and webinars which equates to healing as a community.
Rulan Tangen works in professional dance, film, television, opera, circus, and powwow, and is the creator of Dancing Earth, an Indigenous contemporary dance theater group. She is a recipient of the 2018-19 Kennedy Center Citizen Artist Fellowship.
Ciera Budge is a teaching and movement artist. She joined the Dancing Earth family in February 2017 and has toured as a company member to Arizona, New Mexico, California, and Guåhan (Guam).
Ras K'dee, Pomo Tribe of California, is a musician, community educator, and renowned lyricist, producer, and lead vocalist/keyboardist for the Bay Area-based live world hip-hop ensemble, Audiopharmacy. His musical inspiration is rooted in his experience as a cultural artist.
Nikila Badua, Hawaiian, and Ojibwe is a self-taught multimedia artist, designer, and performer. A mother and community organizer, she advocates for youth, Indigenous, and environmental rights and is inspired by earth-based wisdom of Roots and Culture. 
Kenny Ramos is a Kumeyaay theatre artist from the Barona Band of Mission Indians. Kenny is passionate about theatre that centers Native perspectives and believes the stories we tell have the power to challenge, change, and heal our society. 
Tiffany Adams, Chemehuevi/
Koyoomk'awi/Nisenan, is a multidisciplinary artist who specializes in place-based aesthetics and materials, rooted in Indigenous epitome. Tiffany received a Bachelor of Fine Arts degree from the Institute of American Indian Arts.